There were no firearms officers near Parliament's Carriage Gates for at least 46 minutes before Pc Keith Palmer was stabbed to death by a terrorist, an inquest has heard.
Dominic Adamson, representing his widow Michelle, said the gates were regarded as "one of the most vulnerable areas of the New Palace Yard to an attack" and one of the most "identifiable and exploitable weaknesses".
"The evidence will show that for at least 46 minutes there is no evidence of authorised firearms officers (AFOs) being present or in close proximity to the gates in the CCTV footage," he told the Old Bailey on Friday.
He suggested the arrangements meant an unarmed officer would be left with a can of CS "spray and a baton against a large man armed with two knives".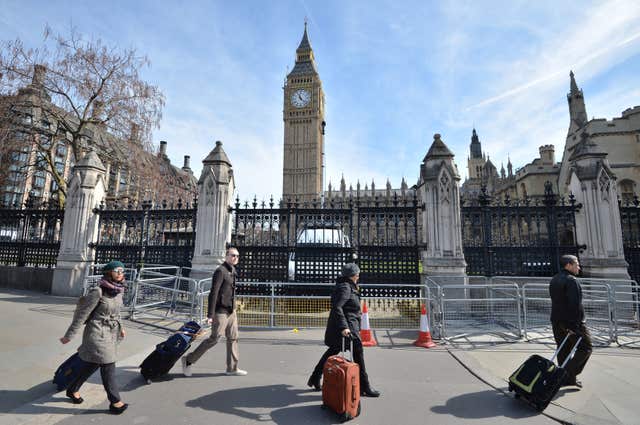 "It's not an equal fight, a spray against knives," he suggested to Pc James Ross, a former AFO, who was unarmed when he was on duty on March 22 last year.
CCTV footage shows officers running from Khalid Masood as he ran towards the gates and Mr Adamson said: "It's a very understandable reaction in the circumstances."
The officer replied: "I imagine so but when he ran towards me I ran back towards the gate."
Pc Ross said he did not hear a fellow officer shout: "Where's the firearms, Where's the firearms?" as Masood stabbed his colleague with two foot-long knives.
"At that time you need them there," said Mr Adamson. "And they were, to put it bluntly, nowhere to be seen."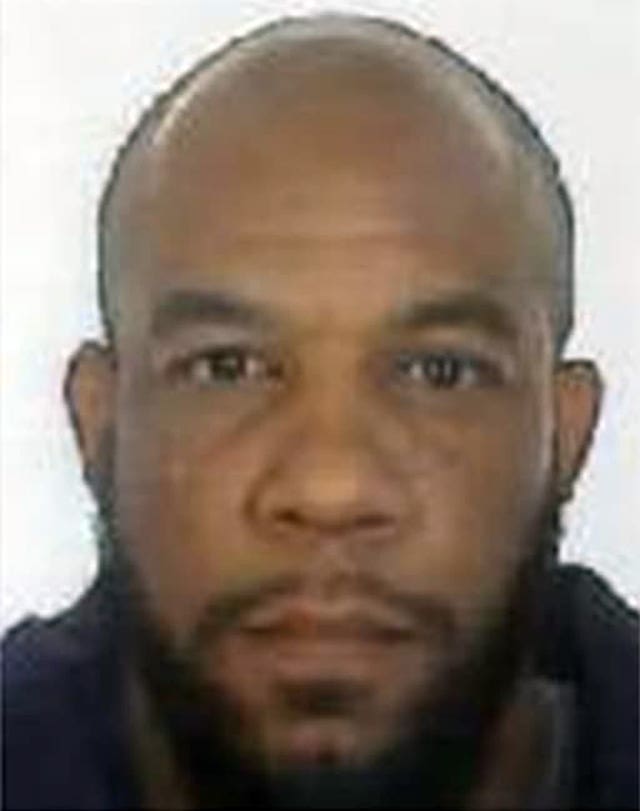 Pc Ross replied: "No sir."
The officer told the court armed officers used to be stationed at the heavy open gates but in 2017 they had a "roving patrol".
Asked if he thought he would have been able to take an effective shot at Masood, had he been armed, Pc Ross said: "From where I was there was two officers in front of me.
"From where I was the attack was too close to Keith. It's very hard to say."
Mr Adamson also suggested security barriers would have also provided officers at the gate "with a degree of protection".
"Whenever you're opening and closing the gates there is no protection at all," Mr Ross said.
"It's changed now for the better. There's more protection"
The inquest heard there were two firearms officers on patrol in New Palace Yard on the day of the attack.
Pc Doug Glaze said he held a fixed position on the gates as an AFO until 2012, but was on duty as an unarmed uniformed officer on the day of the attack.
He estimated the pair of AFOs on roving patrol would be near the gates about half of the time.
Mr Adamson said: "As an unarmed officer on the gates, you were in a much more vulnerable position in 2017 than the officers performing those duties when you were a firearms officer in 2012."
Pc Glaze replied: "You could say that was the case."
The lawyer suggested: "If you as an AFO, as you were in 2012, had been standing where you used to stand and you saw an attacker like Masood following Keith Palmer as he fell to the floor, you would have discharged your weapon, you would have shot him?"
Pc Glaze said: "I would have made the correct assessment… but yes sir."
Mr Adamson continued: "The chance to save Pc Palmer's life was lost, was it not?"
Pc Glaze said: "Certainly had firearms officers been there the threat maybe could have been neutralised."
However, Hugo Keith QC, representing the Metropolitan Police, pointed out that the gates were not the only point of New Palace Yard that could be attacked.
He asked the witness: "Were you aware that about an hour before, for 14 minutes, there had been two AFOs behind the officers at Carriage Gates."
"Possibly," Pc Glaze replied.